< --Click here for current Willow Lake Weather
Willow Lake Campground and RV Park, Helping families create lifetime memories……
......One campfire at a time!
---
Online reservations NOW OPEN for the 2020 season.
Office will open for phone reservations April 1st.
Winner of Camping In Ontario's 2019 Camper's Choice award for Best Customer Service!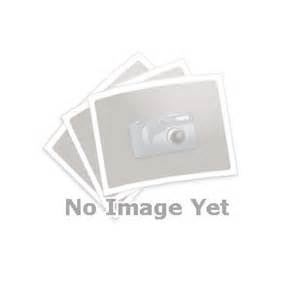 Welcome to Willow Lake Campground and RV Park! We are your owners and hosts, Mark and Melanie, and we are glad to see you here! We have had a love and passion for camping for years, and whether it was just the two of us and our dog Chewbacca, or we had our wonderful son James along with us, on Monday's, it wasn't uncommon for us to be doing laundry that smelled like a campfire. And over the years, we always talked about packing up the city and corporate life and doing something on our own, and it was common for us to have these discussions about our dream while we were by a campfire at various campgrounds across Ontario. Then, like a lightbulb that went off, we said, 'well, why wouldn't we do this, own a campground!' And that began our search for the perfect campground, and guess what... in 2017 we found it! So pull up a camp-chair next to the fire, and let us tell you all about Willow Lake Campground and RV Park in Woodstock Ontario!
Willow Lake has a wonderful history that goes back decades to the days of good ol' family picnics in a park. Willow Lake Campground and RV Park has grown in both size and in the range of facilities that it offers. Being proud of our past, at the same time we are always looking towards the future, and we plan to respect the history and heritage of the park, while ensuring that each year the park and its activities gets a little bit better than the last.
We are open from April 24th to October 4th for the 2020 season.
2020 rates starting at (rates slightly higher for long weekend and special event weekends):
Daily, Electric 30 amp, Water & Sewer: $52.00 and up
Daily, Long Pull Through 30 amp: $56.00 and up
Daily, Long Pull Through dual 30/50 amp: $65.00 and up
Daily, Sleeping Rustic Cabins: $90.00 and up
New Unserviced sites: $44.00 and up
Seasonal : Sold out for the 2020 season!
(rates are based on 2 adults per site and their immediate children)
Willow Lake Campground and RV Park is situated in the heart of Ontario Dairy Country, and is within easy traveling distance to the sights of Woodstock, London, Kitchener/Waterloo, St. Jacob's and Stratford. Highway 401 is close and just a few minutes away, offering easy access to the park and surrounding sights of interest.
Facilities:

Full Service Sites, almost all RV sites are full service with EWS (except for one lonely one)! Plus 3 new smaller unserviced sites for the 2020 season!
Seasonal Sites
Large Spacious Pull Thrus - Fully serviced with 30/50 amps.
Picnic Tables & Fire Ring At Each Site
Four Rustic Camping Cabins – equipped with a set of bunk beds with a double on bottom and a single on top. 2 more added for the 2020 season!
Wi-Fi hotspot by Pool

Secured Access Gate
Solar Heated Pool
Laundromat
Recreation Hall aka the Dairy Hall!
Wood & Ice
2017 - New Games Room with foosball, airhockey and more
2017 - Renovated washrooms with showers
2017 - New Playground
2017 - New Registration area and Campstore with Supplies, Snacks & Limited Groceries. Plus ice and firewood!
2018 - More washroom renovations
2018 - RV sites upgraded to minimum 30amp

2019 - More additions to the Games Room

2019 - Local retail partners featured in CampStore

2020 - 3 new unserviced RV sites, great for smaller trailers or tenting

2020 - 2 more cabins added for those who like their rustic experience with walls!
Local attractions and fun things to do while you are staying with us at Willow Lake Campground and RV Park! Click on the links to find out more!